PLANNING AND DEVELOPMENT SERVICES: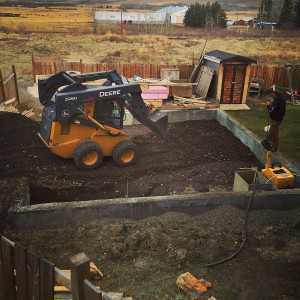 An addition can seem like a daunting task but the process to adding square footage to your property can be worth the effort, not only adding needed space but increasing the value of your home. The first step is finding out what you are allowed to build. You will need to get a plan and a development permit in your city or municipality. We can get you started with blueprints and engineering required to start the process
SITE PREPARATION SERVICES FOUNDATION AND CONSTRUCTION:
Once you have secured your development permit and building permit site work begins excavation and services are run and footings and foundation are next after that framing to lock up and finish are left. We have all the skilled tradesmen to get the addition finished.